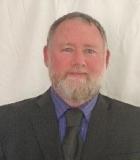 Climate Change and Adaptation Consultant
Profile / Bio:
Michael received a PhD at the School of Geography and Environmental Studies at the University of Tasmania and was a lecturer and researcher at the school for 15 years. The research covered the application of climate measurement and satellite imagery in assessing the interaction of climate, vegetation, and human activities.
For the past 12 years, Michael has been a consultant working on climate change and adaptation and resilience building as part of ADB projects in Mongolia, Vietnam, Cambodia, and more recently in the Pacific.