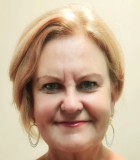 International Development Project Specialist
, Secretariat of the Pacific Regional Environment Programme (SPREP)
Profile / Bio:
Melanie is an international development project specialist currently based with the Secretariat of the Pacific Regional Environment Programme (SPREP) in Samoa. Her work involves partnering with Pacific Island Countries, donors, and stakeholders to meet climate change priorities across a range of sectors.
Melanie works with multiple stakeholders in various cultural settings to achieve practical solutions to climate change, environmental and development issues, and to transfer knowledge into on-ground outcomes.
She has worked in a range of countries, leading multi-disciplinary teams on initiatives covering climate adaptation and resilience, marine and coastal resources, water and food security, sustainable business development, natural resource management, and policy and institutional strengthening.
Melanie is currently leading on a UNEP / ADB project seeking to bring about changes to the existing pattern of unsustainable economic development and catalyze movement toward sustainable blue economy (SBE) development in Pacific Island Countries.