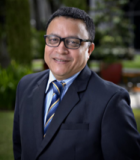 Natural Resources and Agriculture Specialist
Profile / Bio:
Abul works on food security and rural development issues, contributes to ADB's agenda of sustainable development, and supports the ADB-wide knowledge management process on food security and sustainability.
Before joining ADB, he taught economics at Willamette University, USA, worked as an economist at the World Bank and a researcher at Bangladesh Institute of Development Studies. In addition to publishing on macroeconomic, trade, rural finance and development issues for highly reputed academic journals including Journal of Development Economics, Abul has contributed economic columns in dailies and monthlies in his native Bangladesh. He authored several reports and book chapters on economic and social issues. He has a PhD in Economics from University of Washington, USA.