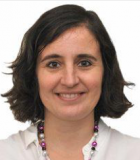 Principal Country Specialist, PRC Resident Mission
Profile / Bio:
Marzia has more than 20 years of professional experience in project, program and portfolio related work in the development field, including extensive field work. After working with consulting firms (in Salvador and Eritrea), NGOs and the United Nations (in North Korea), Marzia joined ADB in 2000. For 10 years, she led multidisciplinary teams throughout the project cycle, from identification to design and self-evaluation, in South Asian countries. Her practical experience includes processing the first gender-focused loan, the first conditional cash transfer in South Asia, and the first PPP for agribusiness through a Multitranche Financing Facility in India.
After more than 3 years in the portfolio management unit of ADB to lead the preparation of major portfolio reports, she returned to operations in South East Asia to support efficient management of the environment and agriculture portfolio and the ASEAN and GMS food security activities. Since 2016, Marzia has been leading strategic programming, knowledge and RCI work in the PRC, as Head of the Programs, Regional Cooperation and Integration, & Knowledge Integration Unit in PRCM.