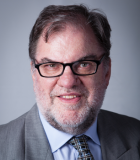 International Water Centre Pty Ltd
Profile / Bio:
Mark has worked for his more than 40-year career in the water industry, predominantly in Brisbane, Australia. He spent many years with Brisbane City Council, where his most recent position was as the Manager, Water and Sewerage. Other roles included the Manager, Water Treatment and Manager, Wastewater Treatment.
In the mid-1990s, Mark held the position of Queensland Operations Manager of Woodward-Clyde Pty Ltd, an environmental engineering consultancy firm. Mark left the Brisbane City Council role to take up the position of Deputy Director at the International Water Association in London, which he held for three years before returning to Brisbane in early 2005 to begin his role as Chief Executive Officer at the International WaterCentre.
LinkedIn:
https://www.linkedin.com/in/mark-pascoe-b512693/