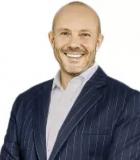 CEO Global English Region
Profile / Bio:
Mark joined Transcom in 2009 as Senior Director for UK & European Accounts based in the Philippines. More recently, Mark was Country Manager for UK & Asia Pacific Accounts with responsibility for both the operation delivery and client relationship management of major UK, Australian and New Zealand clients serviced out of the Philippines. Mark was appointed General Manager Asia & UK in June 2016, and most recently CEO, Global English Region, in Janary, 2018. 
Prior to joining Transcom, Mark held senior positions in organizations such as Tiscali Telecom, UK Broadband (APCCW Subsidiary), The Telegraph Group, Nextcall, and BT Callnet & Optimal Communications. Mark has over 15 years'experience withing the telecom and BPO industries. 
Mark joined the British Army straight from school where he trained in the Royal Corps of Signals