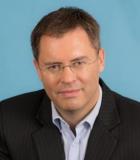 Co-founder & Secretary General
, Business Integrity Alliance
Profile / Bio:
Dr Mark Lovatt is the CEO and Principal Consultant of Trident Integrity Solutions, a specialist consultancy firm focused on anti-corruption systems, technology and ESG. Trident works with companies, regulators, government agencies and the UN, primarily in the Asia-Pacific region.
In addition to his work at Trident, Dr Lovatt is the co-founder and Secretary-General of the Business Integrity Alliance. With the BIA he coordinates the BIA Advanced Technology Working Group, which explores the use of advanced technology including data analytics, AI and blockchain to combat corruption.
An internationally recognised expert in his field, he conducts regular board training and seminars, and speaks at conferences across the region.