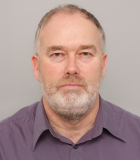 Senior Treasury Representative for Singapore, India and South East Asia
New Zealand High Commission in Singapore
Profile / Bio:
Mr. Mark Blackmore is currently the Senior Treasury* Representative for Singapore, India and South East Asia. This is a new role based at the New Zealand High Commission in Singapore.
From 2015 to 2017 Mark was seconded to the Policy Advisory Group in the Department of Prime Minister and Cabinet (DPMC), where he provided policy advice directly to the Prime Minister on the Economic and Finance, Revenue, Commerce and Defence portfolios.
Prior to joining DPMC in 2015, Mr. Blackmore was a Principal Advisor in the Macro and International area at the Treasury. In this role, he had responsibilities across a number of economic policy areas, including, macro and fiscal policy, overall economic performance, monitoring of global economic policy developments, and managing international connections and peer review relationships with the IMF, OECD and rating agencies. He was New Zealand's Finance Deputy and Senior Finance Official for the APEC Finance Minister's process, and represented New Zealand in a number of G20 Working Groups in both the Finance and Sherpa's work streams during Australia's G20 year.
Mr. Blackmore has worked in a range of economic policy roles in the public sector. At the Treasury he has held various analytical, management and leadership positions spanning economic strategy, macroeconomic monitoring, forecasting and policy, budget management and international engagement. Between 1996 and 2000, Mr. Blackmore was Economic Counsellor at the New Zealand Delegation to the OECD. From 2008 to 2010, he was a Special Adviser in the Economics Department at the Reserve Bank of New Zealand where he was a member of the Official Cash Rate Advisory Group, Macro-Financial committee and the Financial System Oversight committee.
*The Treasury is New Zealand's lead advisor to the Government on economic and financial policy