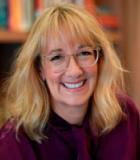 Chief Sustainability Officer & Global Head Sustainability Strategy, Advisory and Finance
Profile / Bio:
Marisa Drew is responsible for setting the sustainable strategy and ambition for the bank and for creating and facilitating sustainable investments on behalf of Credit Suisse's wealth management, institutional and corporate clients.
Marisa has been with Credit Suisse for 18 years and in the investment banking industry for over 30 years. Prior to this, she was the Co-Head of the Investment Banking and Capital Markets Division, EMEA. Marisa serves on the advisory boards of numerous leadership, sustainability and civil society organizations, including the Aspen Institute UK, Milken Institute Center for Strategic Philanthropy, the FCA's Markets Practitioner's Panel and co-chair of the HLG for Humanitarian Aid and the Oceans Panel.
Her external activities also include serving on EMEA Advisory Boards of The Wharton School and charity Room-to-Read.