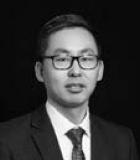 Director, Energy Market Research and Cooperation Division
, Energy Regulatory Commission, Mongolia
Profile / Bio:
Jambaa Lkhagva has been working in the fields of energy regulation and renewable energy for more than 10 years. He is the Director of the Energy Market Research and Cooperation Division of the Energy Regulatory Commission (ERC) of Mongolia. The ERC is mandated to regulate energy generation, transmission, distribution, dispatching and supply of energy by issuing licenses and setting all types of energy tariffs in the country.
Prior to this role, Jambaa was a Research Engineer at the Ministerial Task Team on the Asian Super Grid Initiative of the Ministry of Energy. HIs responsibilities included developing the Mongolian roles in Northeast Asian super grid, energy connectivity, and conduct of studies on various scenarios for electricity generation and transmission in Mongolia.
He began his career at the Ministry of Fuel and Energy in January 2008 as a specialist. From September 2009 to February 2014, he was officer of renewable energy in Energy Authority. Said government implementing agency is mandated to deal with issues of supplying electricity to consumers in remote villages using renewable energy hybrid systems such as small-scale solar PV system + wind turbines + diesel generators.
Jambaa earned a B.S in Nuclear Technology from the National University of Mongolia in 2006 and an M.S. in International Energy Policy, Economy from Seoul National University in 2014.
-----
Lkhagva先生在能源监管和可再生能源领域有十多年工作经验,是蒙古能源监管委员会能源市场研究和合作部门的主管。能源监 管委员会通过颁发许可证并制定各类能源税来管理能源生产、输送、分配、调度和供应。 
在此之前,Lkhagva先生是能源部亚洲超级电网倡议部长任务组的研究工程师,负责发展蒙古在东北亚超级电网中的角色,能源 连接以及对各种发电和输电方案的研究。
他于2008年1月开始在燃料和能源部担任专家。从2009年9月到2014年2月,他担任政府执行机构能源管理局的可再生能源官,负 责处理使用可再生能源混合系统(如小型太阳能光伏系统+风力涡轮机+柴油发电机组)向偏远村庄供电的问题。
Lkhagva先生于2006年获蒙古国立大学核技术学士学位,并于2014年获首尔国立大学国际能源政策与经济硕士学位。
-----
Более 10 лет работал в сфере регулирования энергетики и возобновляемых источников энергии. Г-н Джамбаа является директором управления по сотрудничеству и исследованиям рынка электроэнергии Комиссии по регулированию энергетики (ERC) Монголии. ERC согласно законодательству отвечает за регулирование производства, передачи, распределения, диспетчеризации и поставки энергии за счет выдачи лицензий и установления всех видов тарифов на энергию в стране.
Ранее г-н Джамбаа был инженером-исследователем в рабочей группе по проекту «Азиатская суперсеть» - инициативе Министерства энергетики Монголии; проводил исследования по вопросу роли Монголии в построении азиатской суперсети в Северо-Восточной Азии и ее электрификации, а также по различным сценариям производства и передачи электроэнергии в Монголии.
Трудовую деятельность начал в январе 2008 года в качестве специалиста в Министерстве топлива и энергетики Монголии. С сентября 2009 года по февраль 2014 года был сотрудником отдела возобновляемых источников энергии в Управлении по вопросам энергетики, исполнительном агентстве Министерства, где занимался вопросами снабжения электроэнергией потребителей в отдаленных деревнях с использованием гибридных систем источников возобновляемой энергии, таких как мелкомасштабная солнечная фотоэлектрическая система + ветровые турбины + дизельные генераторы.
Г-н Джамбаа получил степень бакалавра в области ядерных технологий в Национальном университете Монголии в 2006 году и степень магистра в области международной энергетической политики и экономики в Сеульском национальном университете в 2014 году.