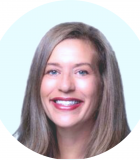 Director, Prevention and Compliance Division
Profile / Bio:
Lisa Kelaart-Courtney is the Director of the Prevention and Compliance Division of the Office of Anticorruption and Integrity (OAI) at the Asian Development Bank (ADB). OAI leads the anticorruption and integrity initiatives of the Bank, including investigation and sanctioning of integrity violations, implementation of fraud and corruption prevention measures, and capacity building support to promote good governance in ADB projects and member countries.
Lisa joined ADB having previously held senior roles in the public and private sector including as a regulator of financial institutions in addition to building regulatory frameworks including the respective laws and regulations; technical assistance advisor pertaining to financial crime with the International Monetary Fund and private sector ethics, compliance and financial crime roles with multinational companies.
Lisa underpins her professional experience with professional and academic qualifications including a Master of Laws degree, Master of Business Administration and is a Fellow of the American Institute of Financial Management, a Fellow of The Australian and New Zealand Institute of Insurance and Finance, a Certified Anti-Money Laundering Specialist (CAMS), Certified Fraud Examiner (CFE), and regional advisory council member of the Chartered Institute of Securities and Investments.