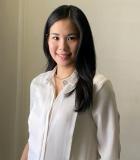 APAC Expansion Lead and Malaysia Country Manager
Profile / Bio:
Paik Wan is responsible for leading and expanding Wise's presence and growth in APAC. In line with the company's expansion in the region, her role involves managing the firm's financial services partnerships, working with central banks and regulators, and focusing on new market entry strategies to enable a better way for millions of customers to send, spend, receive and manage cross-border transactions instantly and at a low cost.
Prior to joining Wise, Paik Wan had a stint in Bank Negara Malaysia, where she was responsible for implementing effective supervision of a Malaysian regional bank and contributed towards the development of key policies for ensuring safety and soundness of the financial system.