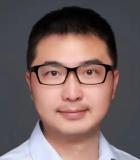 , UK-China (Guangdong) CCUS Centre
Profile / Bio:
Dr Liang Xi, professor & co-director of University College London's Climate Investment and Finance Platform for Ecological Civilisation Development (CIFE). Xi is also a Standing Committee Member for China's Climate Investment and Finance Association (CIFA) and Deputy Director for China's CCUS Committee, within Chinese Society for Environmental Sciences.
Xi recently was the lead national expert for Asian Development Bank's Municipal Climate Finance Project in China. He is also a key project member for various of climate finance projects in China, including standard development, policy formulation and municipal climate finance pilot and delivered training on climate finance for municipal government officials.