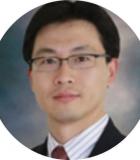 Economist, Regional Cooperation and Integration
Profile / Bio:
Kijin KIM is Economist in the Economic Research and Regional Cooperation Department, Asian Development Bank. Since he joined the ADB in 2017, he has been working on trade, trade facilitation, and trade finance within the context of regional cooperation and integration (RCI). He contributed to ADB's publications on these areas including the Asian Economic Integration Report, Trade Finance Gaps, Growth, and Jobs Survey, and Asia-Pacific Trade Facilitation Report.
Before joining the ADB, he was a research fellow of the Regional Economics Applications Laboratory at the University of Illinois since 2012. From 2004 to 2010, he worked as Economist at the Bank of Korea. He earned his PhD in economics from the University of Illinois at Urbana-Champaign in 2016, focusing on research within the fields of regional economics and applied econometrics, centered on the role of labor markets, the effects of heterogeneity in consumption spending and labor market participation on regional economies.