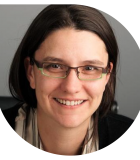 , RISE Program/Monash University
Profile / Bio:
Kerrie joined MSDI in November 2020 to continue her work on the Revitalising Informal Settlements and their Environments (RISE) program. Kerrie is Project Manager for the co-design and build component of RISE in Indonesia as well as playing a key role in the delivery of the co-design and design development in Fiji.
Kerrie is a water sensitive urban design practitioner, specialising in the Water Sensitive Cities approach to development. She has more than 18 years' experience in the water sector, across both consulting and academia. Kerrie's experience ranges from detailed design of nature-based solutions and green technologies and their integration with traditional grey infrastructure and smart technologies, through to policy and planning and the development of robust social safeguards to support a community development approach.
Kerrie is passionate about the water sensitive approach and its potential to change the way be plan and build our cities and towns. This passion extends to adapting and contextualising the approach, and building local capacity, across the Asia-Pacific region, and beyond.