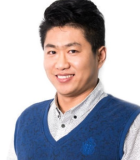 , China National Resources Recycling Association
Profile / Bio:
Mr. Keli Yu is the Secretary-General of China National Resources Recycling Association (CRRA). He is a senior engineer and has sound experience in solid waste management, e-waste recycling and management, plastics recycling, Extended Producer Responsibility (EPR), Multilateral Environmental Agreements (MEAs) training, and capacity building for developing countries; import/export control of chemicals and waste, circular economy.
Over the years, he worked for the China National Resources Recycling Association, United Nations Environment Programme (UNEP), Basel Convention Regional Centre for Asia and the Pacific/Tsinghua University, BMEI (Beijing Machinery and Electricity Institute) CO., Ltd Besides, as the main contributor, he participated in the writing and compilation of more than 30 academic books and papers including Management, Treatment and Disposal Technology of Hazardous Waste (Series); Hazardous Waste Pollution Prevention Theories and Technologies; Controlling Transboundary Movement of Hazardous Waste and Its Disposal – Twenty Years of The Basel Convention; Circular Economy, Energy Conservation and Carbon Reduction, etc.