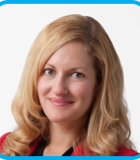 Chief Sustainability Officer
Profile / Bio:
Kate Brandt serves as Google's Chief Sustainability Officer and leads sustainability across Google's worldwide operations, products, and supply chains. In this role, Kate partners with Google's data centers, real estate, supply chain, and product teams to ensure the company is capitalizing on opportunities to strategically advance sustainability.
Previously Kate served as the Nation's first Federal Chief Sustainability Officer. In this capacity, she was responsible for promoting sustainability across Federal Government operations including 360,000 buildings, 650,000 vehicles, and $445 billion annually in purchased goods and services.
Prior to the White House, Kate held several senior roles in the U.S. Federal Government including Senior Advisor at the Department of Energy, Director for Energy and Environment in the White House Office of Presidential Personnel, and Energy Advisor to the Secretary of the Navy.
Kate is the recipient of the Distinguished Public Service Award, the highest award the U.S. Navy can give to a civilian, for her work helping the Navy go green. Fortune Magazine named Kate to their 40 Under 40 list in 2021 and Outside Magazine also named her, in honor of the magazine's 40-year anniversary, as one of 40 women who has made the biggest impact on our world.
Kate serves on the boards of EVgo, BSR, Restor, and the Corporate Eco Forum.
Kate received a Masters degree in International Relations from the University of Cambridge where she was a Gates Cambridge Scholar. She graduated with honors from Brown University.