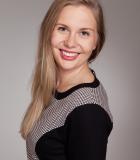 , Embassy of Finland to Kazakhstan
Profile / Bio:
Ms. Kaisa Standish is the Deputy Head of Mission at the Embassy of Finland in Kazakhstan. As part of her position, she covers trade and political issues, public diplomacy, development and cultural matters. She also works as the Embassy's Team Finland Coordinator, assisting Finnish companies interested in the Kazakhstani market.  
Prior to her position at the Embassy, she worked at the Department for Development Policy and Department for Communications at the Ministry for Foreign Affairs of Finland. She has a Master's Degree in Russian, Central and East European Studies from Glasgow University and a Master's Degree in International Relations from KIMEP University.
(Russian Translation)
Кайса Стандиш является заместителем главы миссии Посольства Финляндии в Казахстане. В рамках своих должностных обязанностей она отвечает за торговые и политические вопросы, общественную дипломатию, вопросы развития и культуры. Она также является координатором Team Finland Посольства и оказывает содействие финским компаниям, заинтересованным в казахстанском рынке.  
До начала карьеры в Посольстве она работала в Департаменте политики в области развития и Департаменте коммуникаций Министерства иностранных дел Финляндии. Она получила степень магистра в области российских, центральноевропейских и восточноевропейских исследований от Университета Глазго и степень магистра в области международных отношений от Университета КИМЭП.