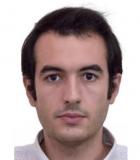 Profile / Bio:
Juan-Pablo Martínez-Molina joined ADB as an Investment Specialist in PSOD in 2017 and has since worked extensively on private sector infrastructure investments across different sectors with a gradually increasing specialization in energy. He currently undertakes projects in the People's Republic of China and Mongolia. His recent work also includes some landmark deals in Indonesia: Vena Energy's IPPs (renewables), Jawa-1 IPP (LNG-to-power), Riau IPP (gas-to-power), and the Kacific-1 satellite financing in the Pacific.
Prior to ADB, Juan-Pablo was with the Inter-American Development Bank in Washington, D.C., where he worked on some groundbreaking project financings in Latin America including Colonia Arias IPP (wind, Uruguay), Valentines IPP (wind, Uruguay), Providencia IPP (solar, El Salvador), and the Kingston Container Terminal expansion deal in the Caribbean.
Juan-Pablo graduated from Universitat Politècnica de Catalunya with a master's degree in civil engineering, and went on to Grande Ecole in France. He holds a master's degree (majoring in finance) from Ecole Nationale des Ponts et Chaussées, Paris.