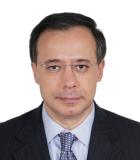 Profile / Bio:
Mr. Barroco specializes in renewable energy project development, risk management, and project finance. He is a financial consultant to the Asian Development Bank (ADB) in energy, project finance, and public-private partnerships. He assists ADB in designing and developing climate mitigation programs to help the Philippine Government craft renewable energy and grid essential services policies. He assists the Public-Private Partnership Center of the Philippines in all financial and economic aspects of solicited and unsolicited proposals.
As an energy project developer, he assembles all necessary parties and structures contracts to de-risk the project. He raises non-recourse financing by relying on the project's future cash flows instead of existing collateral. He is the author of several peer-reviewed articles published in top-ranked energy journals and teaches finance at the Asian Institute of Management (AIM).
Mr. Barroco completed his MBA from Harvard Business School and his BA degree in Economics from Universidade Católica Portuguesa.