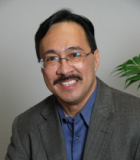 Adjunct Professor of Environmental Science and of Engineering
, Silliman University - Dumaguete
Profile / Bio:
Dr. Jorge Emmanuel adjunct professor in Silliman University received May 18 the Albert Nelson Marque Lifetime Achievement Award from Marquis Who's Who, the world's premier publisher of biographical profiles.
He celebrates many years' experience in his professional network and has been noted for achievements, leadership qualities, and the credentials and successes he has accrued in his field. As in all Marquis Who's Who biographical volumes, individuals profiled are selected on the basis of the current reference value. Factors such as position, noteworthy accomplishments, visibility, and prominence in a field are all taken into account during the selection process.
In Silliman, he handles courses in the Graduate Programs, Institute of Environmental and Marine Sciences, and College of Engineering and Design.
With 45 years of industry experience, Dr. Emmanuel has served as the president of the Environmental & Engineering Research Group since 1991. He was the chief technical advisor for the United Nations Development Programme from 2008 to 2015, senior environmental analyst for TEM Associates, Inc. from 1988 to 1991, Amoco Research Fellow at the University of Michigan from 1981 to 1984, research engineer at the Research and Development Center for General Electric from 1978 to 1981, and an engineer for Perry Electronics from 1973 to 1974.