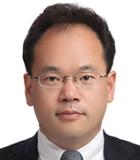 , Korea Land and Geospatial Informatix Corporation
Profile / Bio:
Jonghyun Yoon is a Senior Manager at LX, Korea Land and Geospatial Informatix Corporation, a public entity with expertise in land, cadaster, and GIS-related works, land administration and management systems as well as capacity building under the Ministry of Land, Infrastructure and Transport in Korea. He started his career in 2001 as a cadastral surveyor and was also a member of LX's Research Institute in the area of data acquisition and land administration. He was dispatched to the World Bank and the UN-Habitat in 2014 and 2019, respectively, as the first secondee from LX to share Korea's experience in Land administration sector.
He has been involved in many countries in the capacity of project manager. One noteworthy project is the Uruguay Project funded by the Inter-American Development Bank (IDB), where LX provided consultation services and executed a pilot to improve the accuracy of the country's century old cadaster using drones for urban and satellite imagery for rural areas.
He has a Master's degree in Geo-Information Management from Twente University (previously ITC) in the Netherlands in 2008.