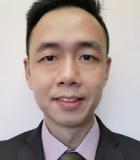 , EcoLabs Centre of Innovation for Energy
Profile / Bio:
Dr. Jayson Koh is Director at EcoLabs Centre of Innovation for Energy. He focuses on developing co-innovation and test-bedding projects with start-ups, SMEs, government agencies, and large enterprises.
Jayson has wide experience in early-stage technology development, open innovation, tech investment, and IP strategy across many sectors. Prior to Ecolabs, he was heading Technology and Intellectual Property (IP) Strategy for new energy portfolio at SP Group and was concurrently the Project Director for delivering sustainability solutions to large campuses.
He has held senior roles in a consulting firm, venture capital fund, university incubator, and more recently, he was the Founding Director for an Innovation Centre in the APAC region.
Jayson holds a Ph.D. in Electrical Engineering from the National University of Singapore and is trained in Data Analytics and Agile Framework.