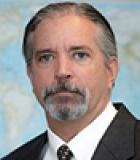 Director General, East Asia Department
Profile / Bio:
James Lynch is the Director General of the East Asia Department of Asian Development Bank (ADB) in Manila, Philippines. He assumed office in February 2020.
Mr. Lynch manages ADB's sovereign operations in the People's Republic of China and Mongolia across multiple sectors and thematic areas, including transport, energy, environment, climate change, health, education, and public finance. He is also responsible for ADB's relations with Hong Kong, China; Republic of Korea; and Taipei, China.
Prior to joining the East Asia Department, Mr. Lynch was Deputy Director General for the Pacific Department for 4 years. He was also with ADB's Southeast Asia Department for 10 years where he served as Director for Regional Cooperation, Director for Transport, and Deputy Country Director for Thailand. Mr. Lynch joined ADB in 1997 as an Urban Development Specialist and then worked as Senior Advisor in the Office of the President before moving to ADB's Thailand Resident Mission in Bangkok.
Mr. Lynch began his career in the private sector which included consultancy work in real estate finance, urban planning, and economic development, both in the United States and overseas.
Mr. Lynch holds an MBA and a Master's in City Planning from the University of California at Berkeley. He received a Bachelor of Science in Urban Studies from Cornell University.