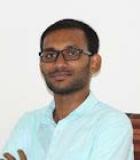 , Indian Institute of Technology-Madras, Chennai, India
Profile / Bio:
Mr Irshad CV is currently doing PhD in Economics from the Indian Institute of Technology- Madras. He specializes in Health Economics, and his research area of interest includes healthy ageing, inequality in population health, social determinants of health and health system, and
public health policy issues. In his PhD thesis, he focuses on healthy ageing in India. His recent research works have been published in the Journal of Population Ageing, Journal of Health Research and The Journal of Adult Protection.