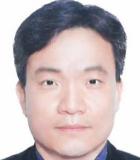 , National Assembly Budget Office
Profile / Bio:
Ick Jin is currently the Assistant Chief for Economic Analysis in the National Assembly Budget Office. He undertakes financial analyses on the effect of public expenditures and economic programs. Before joining NABO, he worked at Korea Insurance Research Institute, Korea Capital Market Research Institute, and the Bank of Korea. Mr. Jin holds a Ph.D. from the Rice University at Houston, a CFA designation, and a CIPM designation. His primary research interest includes ESG investing, climate finance, climate technology, sustainable development among others.
Mr. Jin has authored academic papers and policy reports: including "Analysis of the impact of achieving NDC on public climate finance", "Is ESG a systematic risk factor for US equity mutual funds?", "ESG-screening and Factor-risk-adjusted Performance: the Concentration Level of Screening Does Matter," "Systematic ESG risk and passive investing," "Systematic ESG risk and decision criteria for optimal portfolio selection," "Market price of systematic ESG risk," "Measuring Cross-Cutting Factors Influencing Institutional and Innovation Efficiency for I4R", "Circular Economy Policy in Korea", etc.