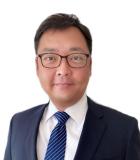 Profile / Bio:
Ichiro Aoki is the manager of a trust fund called Asia Pacific Project Preparation Facility (AP3F) out of ADB's Office of Public-Private Partnership (OPPP). Through AP3F, he offers technical assistance to the governments of ADB's Developing Member Countries for them to establish a PPP-enabling environment and structure commercially feasible PPP projects. Ichiro is administering over 66 technical assistance projects in 22 countries in the region. Ichiro is also engaged in the advisory services by himself, assisting governments in their upstream PPP planning such as capacity building, development of PPP pipeline and initial screening, and policy reform.
Ichiro joined ADB in September 2010 as Investment Specialist in Private Sector Operations Department (PSOD). Until he assumed the current position in 2020, he worked at PSOD on the origination and provision of loans and guarantees to infrastructure projects in South Asia and Central and West Asia. Prior to joining ADB, he worked for one of the Japanese commercial banks, namely Mizuho Bank, for 15 years and was engaged in infrastructure projects from various angels in multiple locations, such as in Tokyo (financial advisory), New York (risk management), and Sydney (the origination of project finance). Ichiro's experience spans various sectors including power, transport, energy, and ICT.
Ichiro, a national of Japan, holds an MBA from Kellogg School of Management in Illinois, USA, and a Bachelor's degree in Economics from Keio University in Tokyo, Japan.