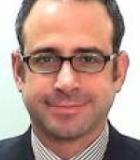 Senior Procurement Specialist
Profile / Bio:
Hunt La Cascia is a Senior Procurement Specialist in the Governance Global Practice at the World Bank. Based in Washington DC, he as more than 25 of professional experience of which 17 years are in development work around the world. He focuses the full range of procurement fiduciary and reform, service and knowledge functions supporting the World Bank's Global portfolio of projects which contain Information and Communications Technology (ICT) components. He offers advice and support to global task teams and procurement staff in the preparation and supervision of projects with major ICT investments. He plays substantive role in improving World Bank ICT procurement practices and approaches.
•Mr. La Cascia leads initiatives to modernize the procurement function in World Bank client countries by providing e-Procurement advice, performing assessments of country e-Procurement systems and measuring the savings in public resources as a result of using e-procurement. To this end, he a spearheaded several e-Procurement initiatives, including: 
eProcurementToolkit.org
, 
eProcurementLearning.org
, 
Global Public Procurement Database
 and a globally focused e-Procurement community of practice. 
•Mr. La Cascia holds a bachelors of electrical engineering from Vanderbilt University and a master of computer science from Boston University. Previous tothe World Bank, he worked in the United Nations at several Rome, Italy based agencies/organizations including FAO, WFP and IDLO.