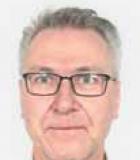 Profile / Bio:
Henrik Selstam completed a Master of Science in Engineering Physics at Chalmers, Sweden. Entrepreneur with a background in the IT industry, he established a venture capital business investing in high-tech solutions in green energy and fertilizing technology. He has a wide and robust global network in science and start-ups. With 18 years industrial work, he gained a broad experience in analyzing energy systems and finding efficient solutions. He founded several industrial projects like RCO2 and Quantafuel.
ScandGreen Energy offers innovative, financially viable, and efficient solutions to reduce pollution generated by municipal solid waste, as well as agricultural residues, forestall or stock breeding activities. It offers minimal possible environmental impact at optimal investment. ScandGreen Energy solutions include power production, thermal energy, synthetic fuels, fertilizers and other products.
-----
Selstam先生是瑞典查尔姆斯理工大学的工程物理理学硕士,信息技术领域的企业家,他建立了一个风险投资企业,投资绿色能 源和施肥技术的高科技解决方案,这是一个遍布全球的科学和初创企业网络。18年来,企业在分析能源系统和寻找有效解决方 案方面获得了广泛的经验。他还成立了几个工业项目,如RCO2和Quantafuel。
ScandGreen Energy提供创新、经济可行且高效的解决方案以减少城市固体废物、农业残留物或畜牧业活动产生的污染。他们进 行最佳投资产生最小的环境影响,解决方案包括电力生产、热能、合成燃料、肥料和其他产品。从有机废物中获取清洁生产能 源和燃料可能是本世纪全球的焦点。
-----
Получил степень магистра наук по инженерной физике в Чалмерском университете технологий (Швеция). Имея опыт предпринимательства в ИТ индустрии, основал компанию, специализирующуюся на венчурных инвестициях в высокотехнические решения в сфере «зеленой» энергетики и технологий удобрений. Создал обширную мировую сеть в области науки и стартап проектов. Проработав 18 лет в промышленности, он обрел большой опыт анализа энергосистем и поиска эффективных решений. Запустил несколько промышленных проектов, таких как «RCO2» и «Quantafuel».
Компания «ScandGreen Energy» предлагает инновационные, финансово жизнеспособные и эффективные решения по сокращению уровня загрязнения окружающей среды в результате образования твердых бытовых отходов, отходов сельскохозяйственного производства и животноводства. Предлагаемые решения предусматривают минимально возможное воздействие на окружающую среду при оптимальном размере инвестиций. Решения «ScandGreen Energy» включают в себя производство электроэнергии, тепловой энергии, синтетического топлива, удобрений и прочих продуктов.