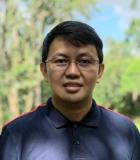 Senior Market Applications Officer - SEA
Profile / Bio:
Hanzel M. Cubangbang, MSc Senior Market Applications Officer for Southeast Asia at Fluence. He is responsible for market growth and strategy across the region. He has more than 10yrs experience in various strategic roles across the electric power industry.
He have worked with the policy maker and regulator in the Philippines and one of the contributors of the Philippine Grid Code. Before joining Fluence, he worked with the sole System Operator (SO) and Transmission Network Provider (TNP) in the Philippines where he conducted various research, crafted standards and supported policy making for Renewable Energy and Energy Storage Systems in the Philippines.