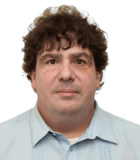 Principal Public Management Specialist Public Management, Financial Sector, and Regional Cooperation Division (EAPF), East Asia Department (EARD)
Profile / Bio:
Hans van Rijn is a public finance and public administration specialist with close to 25 years of work experience, mostly in countries across Asia and the Pacific. 
Since 2007, he works with the Asian Development Bank, currently with the East Asia Department, where he focuses on the strengthening of public financial management, the financing of local government, local government debt management and sovereign wealth management in Mongolia and the People's Republic of China. Over the years, he's developed into an experienced project manager and team leader. He's been co-leading several major ADB financed COVID-19 emergency operations in Mongolia since the start of the pandemic in 2020.
Hans previously worked with ADB's Pacific Operations, its Independent Evaluation Department and the Governance & Finance Group.
Prior to joining the ADB, Hans worked as both short-term and long-term consultant for a variety of donor organizations, including two residential postings in Nepal and Ghana.