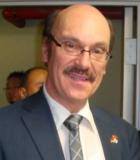 Profile / Bio:
Hans-Henning Judek is the Executive Chairman of Energy Visions Japan, and CEO of J.E. Access Ltd., initially established to represent innovative overseas technologies to the complex Japanese market. He is also the CEO of Next Generation Solar Technologies Pvt. Ltd. Singapore and director of Next Generation Solar & Storage Energy Pvt. Ltd. Madurai, TN, India. Mr. Judek has 38 years of experience in technology transfer and has developed a 'nose' for new technologies and processes with high potential. He has arranged numerous technology transfers and trade relationships, worldwide, from his office in Yokohama, Japan.
He shifted his interest to environmental technology and has introduced new technologies and ideas in this field. He is now specialized in renewable energy project development, namely floating solar and non-battery energy storage with high-temperature thermal batteries. He cooperates with joint venture partners in the Philippines, Singapore, India, and the UAE.
He holds a Bachelor's degree in economics and a Master's degree in law from German Goettingen University and has done 2 ½ years of post-graduate legal research at the Keio University in Tokyo.