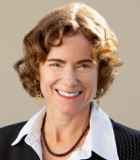 Director for Vaccine Financing and Partnership
Profile / Bio:
Dr. Hannah Kettler is the Director for Financing and Partnerships at PATH's Center for Vaccines Innovation and Access. In this newly created role, she works in partnership with public and private global health stakeholders to build financial incentives, partnerships, and business frameworks to accelerate the development, introduction and sustainable supply of essential medicines and vaccines.
Dr. Kettler is a global expert in corporate social innovation. She worked for 16 years on the Global Health Program at the Bill and Melinda Gates foundation, most recently as the Head of Industry and Leadership Engagement on the Life Sciences Partnerships team. In this role, she managed the Gates-CEO Roundtable, a coalition between the CEOs of 17 global pharmaceutical and diagnostics companies and foundation leadership. She oversaw the Roundtable's partnerships in neglected tropical diseases, access and affordability, TB drug R&D, sustainable finance, and pandemic preparedness.  She also managed the foundation's $40m grant to and relationship with Japan's GHIT partnership.
Dr. Kettler is a recognized authority and published author on policy incentives and partnership models to mobilize corporate investment in global health. She has served on the Gilead Health Policy Advisory Board since 2012 and is a guest lecturer at the MIT Sloan School of Management.
She has a PhD in Economics from the University of Notre Dame.