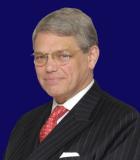 , MARI Oceans & Sea Green
Profile / Bio:
Graham is the Chief Executive of Asia Affinity Holdings Ltd., a diversified financial services company headquartered in Hong Kong, with operating subsidiaries in Japan, Malaysia, Singapore and Indonesia. Graham started his career with a major UK insurance broker and in 1974 was posted to their Japan office. He has remained in Asia and over the course of the intervening 45 years has lived and built insurance businesses in Japan, Thailand, Malaysia and a regional wholesale broking business in Singapore.
In 2000 Graham launched his own business focused on distribution, business process outsourcing and contact centre solutions for the financial services sector in Asia. Asia Affinity is focused on providing growth, technology and protection solutions, both non-marine and marine, to the SME and Micro communities in Asia. Through their subsidiary companies, the group, is active in the Mutual Aid and Cooperative sectors in Japan; provides underwriting and sustainable solutions for Coastal communities through their marine businesses and in 2016 launched KMB, a Micro community incubator initiative to support sustainable development, and resilience, in Asia.
Additionally, the group supports a non-profit foundation in Indonesia building capacity in the micro finance sector and recently launch two new community initiatives in the seaweed sector to support the global needs for increased food security and climate risk mitigation.