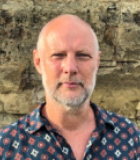 Senior Water Resources Specialist
Profile / Bio:
Geoffrey Wilson is a senior water resources specialist with the Asian Development Bank (ADB). He is a professional civil engineer, and a master's graduate of Canterbury University, New Zealand, and a master's graduate of IHE-Delft, the Netherlands. Geoff has more than 30 years of consultancy experience covering a wide range of water-related disciplines, including hydrology, hydraulic engineering, water resources, flood risk management, urban water supply, urban drainage and sanitation, and coastal and maritime projects. Geoff has lived in and worked in many countries in Europe, the Middle East, Asia, and the Pacific.
Geoff sits with the Water Sector Group of ADB's Sustainable Development and Climate Change Department, where he advises on technical matters and policy related to the water sector. He has been managing several knowledge support technical assistance projects on Strengthening Integrated Flood Risk Management and Improving Water Security and Resilience through Digitalization. He is the primary author of COVID-19 and Water in Asia and the Pacific: Guidance Note and a contributor to various water sector group publications and guidance notes.