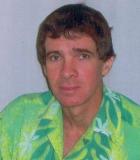 , Public Expenditure Review Board, Cook Islands
Profile / Bio:
Geoff Stoddart is a Chartered Accountant. He graduated with a Bachelor of Commerce degree from the University of Otago and in1990 was admitted to membership of the Institute of Chartered Accountants of New Zealand. He is also a member of the Executor & Trustee Institute of Australia & New Zealand.
He has resided in the Cook Islands for twenty-four years and is a permanent resident. He worked in the Cook Islands offshore finance industry as a client relationship executive from 1993 to 1996 and subsequently became Collector of Inland Revenue for the Cook Islands for a period of twelve years through to 2008. He joined the Board in July 2010.