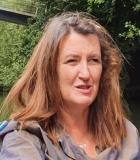 Profile / Bio:
Freda is Professor of Education and International Development at the Open University, the UK where she has held a number of management positions including Associate Dean for the Faculty of Education and Language Studies.
Freda's career has been driven by a passion to improve opportunities to learn for all pupils through an emphasis on teacher development, particularly for those teaching in under-served communities. She began her career as a secondary school science teacher in London and Asia before becoming involved in innovative projects to harness new technologies to support learning. Since joining the Open University in 2004 Freda has directed a number of large-scale formal and informal teacher education programs including TeachandLearn.net, the Masters in Education, TESSA, and TESS-India.  During 2019 – 20 Freda was Education Director for the Girls Education Challenge (GEC), a UK FCDO  programme (£500M) supporting the learning of over 1.3M girls in 17 countries.
Freda's current research is focused on the ways in which digital technologies and open practices can influence pedagogic practice and support transformation at an institution and system level in low/middle-income contexts with funding from GCRF, KIX, and IDRC.  She is currently the research lead for two KIX projects: 'Scaling the TPD@Scale approach in three GPD countries' (KIX Global) and ' Networked Improvement Communities for School Leaders towards Equity and Inclusion' (GPE EAP). Other recent work includes reconceptualizing the education workforce with the Education Commission and the development of pathways into the teaching profession for marginalized young women in Sierra Leone.