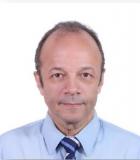 Alternate Executive Director
Profile / Bio:
A Dutch national, officially joined the Constituency Office on 1 September 2021.
A Government relations expert, diplomat, and negotiator. Has lived and worked in East and Southeast Asia, Europe, and the Middle East.
Government relations
Ernesto is highly effective in establishing and maintaining contact with influential in business, government, and academia. During his diplomatic career he has comfortably engaged with CEO's, ministers, and other high officials. Ernesto has built a network which includes over 1000 persons, among which many decision-makers.
Negotiator and diplomat
In over 30 years, Ernesto has conducted numerous negotiations on treaties, contracts and MoU's in several Asian countries (Singapore, Thailand, Japan), as well as in the EU and the Middle East. His command of 6 languages, and basic/intermediate knowledge of more, is an important asset. Ernesto has held high-level positions and is currently the Dutch Governor in the Asia-Europe Foundation (52 Asian and European member states). He has been a board member of several business and other organizations.
Asia Expert
Ernesto is an expert on topics such as infrastructure investments in Asia, government structures, Public Diplomacy, geopolitics and economics in Asia and the Middle East. He has lived and worked a total of 16 years in East and Southeast Asia and held business meetings in all 10 ASEAN countries. Furthermore, Ernesto has organized and chaired many seminars, roundtables and panel discussions with Ambassadors, businessmen, think tanks and international experts. He is an experienced public speaker with a sense of humor and has given lectures at renowned institutions and conferences in Asia, Europe, Australia and the US. Finally, Ernesto is also a trained trend forecaster and founder of the Dutch Foreign Ministry's Strategy Lab.