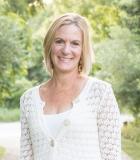 Senior AML/CFT-KYC Expert Business & Finance Consulting (BFC) / Financial Crime Special Advisor
Profile / Bio:
Elizabeth "Kelly" McCann is a financial crime special advisor at PricewaterhouseCoopers. She has provided guidance on numerous engagements for multinational financial services clients. Kelly has experience on a wide range of projects involving the development of financial crime programs from the ground up or enhancing programs in anti- money laundering, fraud, anti-bribery / anticorruption, sanctions risk assessments, investigations, internal audit, and third-party risk management (TPRM) assessments.
Kelly has over 15 years of consulting experience specializing in risk management and regulatory risk. She has provided guidance on the development of methodology, implementation and evaluation of risk assessments and risk management programs, data governance/integration, remediation of Consent Orders and MRAs in fraud, BSA/AML, FCPA, CTF, OFAC/sanctions and compliance. Kelly has led training sessions to assist de risked countries to renew correspondent banking relationships by building robust financial crime programs. In a recent workshop, she developed the content and material for the training sessions; presentations, guidance, case studies and group exercises for the Angolan Banking Association on "Strengthening Correspondent Banking Relationships". The goal was to advise how to enhance their AML framework to reestablish relationships with foreign financial institutions that could provide greater economic opportunities and affect positive change in the Angolan banking system. Topics included how to meet requirements for bank examination reviews, audit process and preparation, FFIEC Manual, BSA, FATF, Wolfsberg Principles, de-risking, SWIFT messaging and the risk assessment process among others. She served as a panelist on the "Challenges for Pakistan in Combating Money Laundering AML and Terror Financing" in a webinar hosted by the Center of Pakistan and International Relations. She was also selected to speak as an expert on "Women in Financial Crime" for AML Intelligence.
She has provided advisory services to APG - Asia Pacific Group, on how US financial institutions have implemented FATF recommendations. Previously she worked for the World Bank, UN, and the Senegalese government. She holds a Masters in International Economic Development and Russian Studies at Columbia University in New York, language degree from Moscow State University and a Bachelor's degree in Political Science and Russian Studies from the University of Vermont. She is an ACAMS member. She holds certificates in AML, Trade-Based Anti-Money Laundering, Fighting Modern Slavery Human Trafficking, Digital Assets, Crypto crime and Compliance, FinCrime During and After COVID-19 – Navigating the New Normal, Fintech and FinCrime in Europe and a Masterclass in Sanctions. She currently resides in the US.