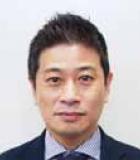 Director General, Fuel Cell and Hydrogen Technology Group
New Energy and Industrial Technology Development Organization (NEDO)
Profile / Bio:
Eiji Ohira is the Director General of the New Energy and Industrial Technology Development Organization (NEDO)'s Fuel Cell and Hydrogen Group within the Advanced Battery and Hydrogen Technology Department. In this capacity, he is responsible for the overall strategy, execution, and coordination of NEDO's research, development and demonstration projects on fuel cell and hydrogen.
He has also coordinated fuel cell and hydrogen activities with international stakeholders, through International Energy Agency's Technology Collaboration Program (IEA TCP: Advanced Fuel Cell & Hydrogen), and International Partnership for Hydrogen and Fuel Cells in the Economy (IPHE).
He joined the NEDO in 1992, just after graduation from the Tokyo University of Science. He served as a visiting scholar at the Massachusetts Institute of Technology in 1997-1998. Before taking up his current position in April 2013, he served in several positions, including Representative at NEDO Asian Representative Office, Director of the Energy Storage Technology Division.
-----
Ohira先生是新能源产业技术综合开发机构(NEDO)燃料电池和氢能技术组组长。他负责该机构燃 料电池和氢气研究、开发和 示范项目的总体战略,执行和协调。
此外,他还通过国际能源机构的技术合作项目(先进燃料电池和氢气)以及国际氢能经济和燃料电 池伙伴计划(IPHE)与国际 利益相关方协调燃料电池和氢气活动。
他于1992年从东京理科大学毕业后加入了NEDO,并在1997-1998年任麻省理工学院的访问学者。在 2013年4月担任现职之前,他 曾担任多个职位,包括NEDO亚洲代表处代表以及储能技术部主任。
-----
Эйджи Охира - генеральный директор группы по разработке топливных элементов и водородной группы Организации по разработке новых энергетических и промышленных технологий (NEDO) в отделе передовых аккумуляторных и водородных технологий. На этой должности он отвечает за общую стратегию, выполнение и координацию научно- исследовательского, проектного и демонстрационного проекта NEDO по топливным элементам и водороду. Онтакже координировал деятельность по топливным элементам и водороду с международными заинтересованными сторонами через Программу технологического сотрудничества Международного энергетического агентства (ПТС МЭА: усовершенствованный топливный элемент и водород) и Международное партнерство по водороду и топливным элементам в экономике (IPHE).
Он вступил в NEDO в 1992 году, сразу после окончания Токийского университета науки. В 1997-1998 годах он работал приглашенным ученым в Массачусетском
технологическом институте.Прежде чем занять нынешнюю должность в апреле 2013 года, он работал на нескольких должностях, включая представителя в азиатском представительстве NEDO, директора отдела технологий хранения энергии.
LinkedIn:
https://www.linkedin.com/in/ohira-eiji-83383093