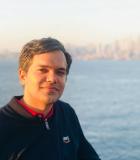 Business Development Lead, Startup Ecosystem ASEAN
Profile / Bio:
Digbijoy has close to two decades of wide-ranging experience across diverse sectors, initially started his career in education marketing with reputed educational institutes and then subsequently joined the advertising and events industry to execute several large scale events/campaigns including a state election campaign for a national party, conceptualizing and running a restaurant chain in Delhi and several other projects.
He joined the Delhi chapter of The Indus Entrepreneurs (TiE Delhi), where he worked for over three years and drove key programs in order to benefit startup founder members like mentoring, deal flow, startup-enterprise connect programs, etc. He was also responsible for curating-executing events, driving revenue via membership acquisition, & sponsorship. Later as an advisor to TiE he helped launch India's first Shark Tank (TiE the Knot). He left his last position as Associate Director (Youngest Associate Director across all global TiE Chapters) of the Delhi chapter in 2008 to pursue his entrepreneurial ambitions and co-founded online supplemental education start-up TenMarks Education INC, where he was responsible for growth/marketing targetting the US K-12 market from India, TenMarks was acquired by Amazon in early October 2013.
He then joined Ennovent (3rd employee) which accelerates innovations for sustainability in low-income markets in developing countries. Eventually went on to manage the country office for Ennovent India where he was instrumental in driving revenue, managing operations, building out the team, and creating new business verticals i.e. India's first impact angel group, Ennovent Circle (25 members/ 5 investments).
In 2015, he joined the Startup BD team at AWS India team, and eventually lead the startup BD function at Amazon Internet Services in India to drive adoption of cloud infrastructure for VC/Angel/Accelerator backed companies in India, in addition to building/nurturing communities for C-Suite of Fast Growing Startups. Currently, he is a key leader in the Startup BD function at AWS South East Asia region covering Singapore, Indonesia, Malaysia, Vietnam, Thailand, etc to enable startups to get the best of the AWS & Amazon ecosystem. He has been bestowed with multiple awards/recognitions in lieu of his performance and impact on the business.
Digbijoy is an active Angel Investor and mentors several early-stage startups.
Specialties: Sales/Market Acquisition, Strategic Marketing/Communications, Alliances and Partnerships, Building/Nurturing Communities.