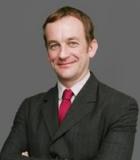 Profile / Bio:
David is a Corporate Member and Accredited Monitoring Professional of the HKIEIA, and a qualified ecologist with 14 years of professional and academic experience in the environmental sector.
He completed his postgraduate studies at The University of Hong Kong, where he developed a rapid biological assessment protocol to assess the ecological value of rivers and streams. When based at the Department of Ecology & Biodiversity at the University of Hong Kong, Dr. Gallacher was responsible for a government-funded study to devise a biomonitoring scheme for the Mai Po Ramsar site.
In his professional career, David has worked on over 100 sustainable design, environmental planning, ecological monitoring, impact assessment, and habitat design projects in 14 countries through the Middle East, South Asia, Southeast Asia, and East Asia.
David also gives numerous lectures, seminars, and training courses throughout the Asia Pacific Region, and has been a key contributor to successful and award-winning publications, including the Wetland Restoration Handbook.
Specialties: Sustainability planning and design, environmental: planning, impact assessment, audit, and monitoring; ecological: design, surveys, and research; transplantation and faunal re-location projects, habitat restoration and enhancement.