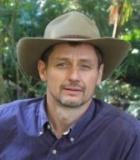 Founding Chief Executive Officer
Profile / Bio:
David is the Founder of AgUnity, FAC Global Agripreneur of the Year 2018, working on UN Sustainable Development Goals, elimination of poverty and increasing smallholder farmer incomes.  
AgUnity is an impact venture applying blockchain and smartphone technology to improve the lives of small farmer cooperatives in developing countries. Widely recognized by major NGO's and winner of many agtech and philanthropy awards and accolades.