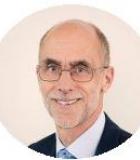 , Kestrel Group, New Zealand
Profile / Bio:
Dave Brunsdon is a director of Kestrel Group, a small New Zealand consultancy that provides strategic advice on the resilience of buildings and infrastructure, and on emergency management issues.
He is the principal engineering adviser to a range of national organizations and local authorities in New Zealand. He chairs the Ministry of Education's Engineering Strategy Group that provides technical oversight for the design and seismic assessment of school buildings, and he also advises the national building regulator on the implementation of the new regime for mitigating seismically vulnerable buildings. He is also a Principal Adviser to the New Zealand Lifeline Utilities Council.
Dave is a Distinguished Fellow of Engineering New Zealand and a Life Member of both the NZ Society for Earthquake Engineering and the Structural Engineering Society of New Zealand. He is also a member of the Australian Earthquake Engineering Society, and the US Earthquake Engineering Research Institute, and the Disaster Risk Management Committee of the World Federation of Engineering Organizations.