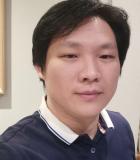 , World Customs Organization - Regional Intelligence Liaison Office (WCO - RILO)
Profile / Bio:
Mr. Chunwan SHI joined the China Customs as an anti-smuggling investigator and international law enforcement coordinator since 2004.
From 2019 he served several times as global / regional coordination member of several WCO / INTERPOL operations on wildlife / environment.
From 2021, he plays a role as intelligence analyst of RILO AP, coordinates wildlife / environment operations.