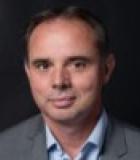 Profile / Bio:
Christian Moncet is a project director at SAFEGE. SAFEGE is an acronym for the French consortium Société Anonyme Française d' Etude de Gestion et d' Entreprises. 
The consortium, consisting of 25 companies, including the tire-maker Michelin and the Renault automotive company, is a consulting and engineering bureau. It was formed in 1919 as Société Auxiliaire Française d'Électricité, Gaz et Eau, a holding company with interests in private water, gas, and electricity production and distribution. When in 1947, these public utilities were nationalized, the company became the engineering and consulting office that it is today, taking the name Société Anonyme Française d'Études, de Gestion et d'Entreprises.
Today the company is a subsidiary of Suez Environnement and specializes as a consultancy in water and environmental engineering,[1] but not only (bought IDC, etc. Its main market is France, with 60% of the turnover. It also is a leader in several consortia beneficiaries of lots from the EC FWCs.