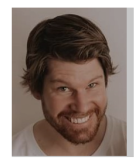 , Tonkin + Taylor International
Profile / Bio:
Chris Shanks is a senior hydrogeologist for Tonkin + Taylor, with over 12 years of experience as an environmental consultant across New Zealand and wider Australasia. He works almost exclusively on public water supply projects, specialising in strategic planning for groundwater resource development and drinking water source security, where he holds key technical leadership roles on various public water supply projects.
In 2014 he was part of a team from T+T who completed an investigation of groundwater resource availability in Rarotonga for public water supply, which included a drilling programme to investigate various areas of the island.