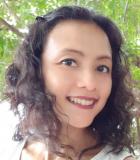 Profile / Bio:
Chitra serves as Director of Castlerock Consulting Singapore office. She has more than 17-year of experience in the clean energy sector, particularly in power projects evaluation and development, and has been involved as monitoring specialists for a number of technical assistance assignments related to power projects, both off-grid and on-grid.
Chitra is currently the team leader an ADB Technical Assistance TA-9113 INO: Strengthening Verification in Results-Based Programs in Indonesia's Power Sector - Independent Verification Agent to verify PLN's achievements in distribution expansion and sustainable energy access programs. This is the first time ADB applies a result-based lending program for power projects anywhere in the world.
Chitra received her bachelor's degree in mechanical engineering from the University of Indonesia. She earned her master's degrees in Energy Technology from the Asian Institute of Technology, Thailand, and in International Project Management from ESCP Europe, France.