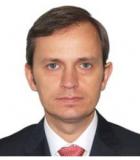 Senior Urban Development Specialist
Profile / Bio:
Cesar Llorens, is a Spanish citizen working for the Asian Development at the Central West Department (CWRD) within the urban division (CWUW)
He is holds a Master in Civil Engineering by the Polytechnic University of Madrid.
He developed his professional career mainly in Spain and France in the water and transport sectors and joined ADB in 2010 as a Secondee from the former Spanish's Ministry of Economy and Finance.
He Became ADB Staff in 2012 and has been developing his duties within the bank in CWRD in HQ, Armenia Resident Mission, and now is in charge of the newly developed projects within the water sector in Pakistan.