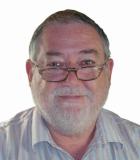 , Federated States of Micronesia
Profile / Bio:
Dr Bruce W Robins has a unique combination of experience transitioning from international university R&D to Government renewable energy policy development, energy technology transfer, project development and management culminating in consulting to high technology energy companies, governments, multilateral and bilateral agencies.
He brings more than 20 years' experience and expertise developing major rural electrification projects in developing countries in Southern Asia, Southeast Asia, and the Pacific. These projects targeted remote and isolated communities by improving their quality of life through poverty alleviation programs incorporating increased economic opportunities using renewable energy as the enabling technology.
He has significant experience in developing strategies in the energy sector and consulting with relevant government agencies in Australia, Sri Lanka, Indonesia, Philippines, Malaysia, Vietnam, PNG, Solomon Islands and Federated States of Micronesia (FSM).